19th July 2020
Choose the Right Metal Sheet to Keep Your House Cool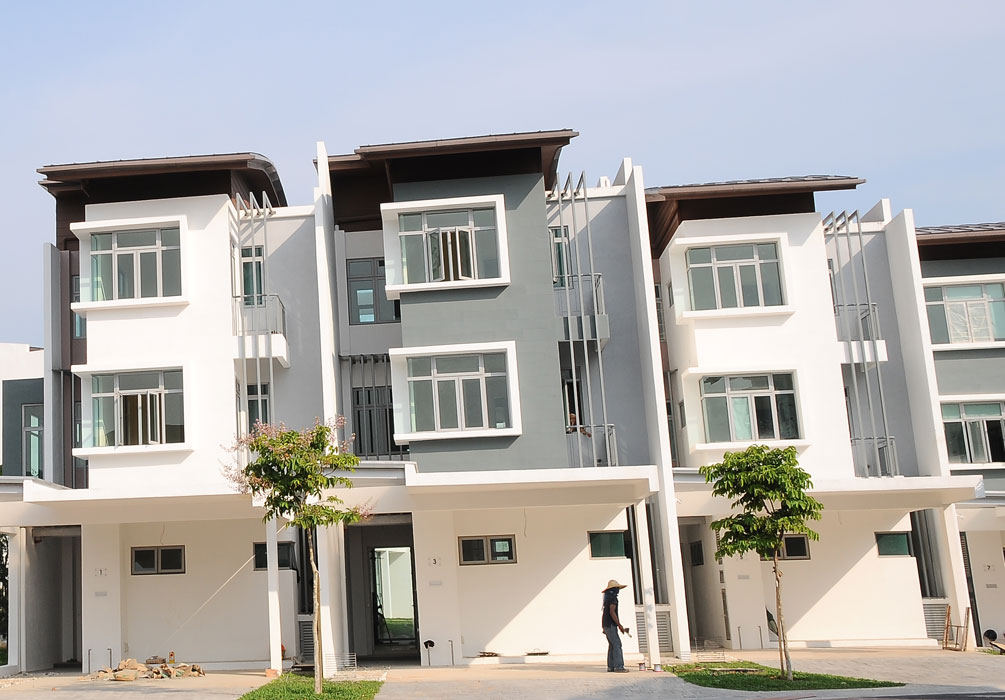 It cannot be denied that metal sheets are trending as a popular choice of roofing material for today's houses, especially for modern style houses with flat or low-slope roofs. Unlike CPAC roof tiles, metal sheets make it possible to design roof pitches as low as 5 degrees (Subject to the type of profile, purlin and roof spaces). Although slab concrete roofs can be used, the cost is much higher. Using metal sheets for roofs thus scores in terms of design, quick installation, and construction cost.
However, the main issues of metal sheet roofs are heat and rain noise. In this article, House Idea will explain more about metal sheets so that readers who are planning to build houses and are deciding to use metal sheets understand the pros and cons of metal sheets and choose one with specifications that are right for the application.
Get to know about metal sheet
Metal sheet is an aluminum-zinc corrugated metal sheet used for both indoor and outdoor projects, walling, fencing, and roofing. The clear advantage of metal sheets is that they can be ordered to be manufactured according to roof length, thus reducing the seam between the roof sheets and any associated leakage problems. Moreover, metal sheets are lightweight and can be quickly installed, which reduces construction labour and house structure costs.  
Today, there are many models and grades of metal sheets available. To use them for your house project, you need to determine specifications to suit each part of the house in order to optimize the functionality that matches your living style.
1. Metal sheet thickness affects the quality
Metal sheets sold in Thailand have a thickness range of 0.28 to 0.5 mm. Thickness correlates with strength — the thicker the better, however; too thick metal sheets should not be used because the contractor may not be able to find such thickness, and it is difficult to cut and install. Thicker sheets guard against dents and contractions, and they have reduced rain noise compared to thinner sheets. The recommended thickness for main house roof is 0.35 mm or higher; the spec commonly used by architects for houses with a special design is 0.47 mm or higher.
As for roofs for other areas of a house such as the washing area, kitchen, and garage, which do not have much impact on your living in the house, a metal sheet with a thickness of 0.3 mm or more can be used to reduce costs. However, metal sheet thickness will affect purlin spacing: the thicker the sheet, the greater the purlin spacing can be. Therefore, the technician should check the metal sheet thickness to match the purlin spacing.
2. Pre-painted metal sheets help keep a house cool and reduce noises
Unpainted metal sheets are cheaper and perfect for multipurpose applications, such as fencing and roof extensions. But if used for the main roof of a house, it is recommended that you choose pre-painted metal sheets because the paint coating not only makes the sheets more appealing but also reflects heat. Present paint innovation has heat reflective property that significantly reduces the amount of heat passing through the sheet. Moreover, metal sheets coated with thick paint also help keep noise out.
3. Heat insulation is a metal sheet's true friend
It is also recommended to install metal sheets with heat insulation to better reduce the amount of heat that enters a house. Today, heat insulation is available in prefabricated systems preinstalled with metal sheets, PU spray foam, and ceiling insulation pads. Not only does insulation help to keep a house cool, but it also acts as a sound barrier, blocking noise from outside.
How to choose insulation
I would not tell you which insulation you should install because it depends on factors such as material grade, quality, and price. Rather, I suggest that you consider two property values: R and K values when buying insulation. Keep in mind that the high R value, the better, and the lower K value the, better.  
R value (Resistivity): The more heat resistance the better, thus the higher R value the better.
K value: The higher thermal conductivity the warmer a house is, thus the lower K value the better.
What to do if a metal sheet insulation pad falls off
Low-quality metal sheets often have a problem with PU foam insulation pads falling off. High-quality metal sheets rarely have this problem. This is mainly caused by a deterioration of the glue used to adhere the insulation pad to the metal sheet. If the peeling is not extensive, it can be repaired using adhesive for bonding PU insulating materials. After repairing, it can be covered with a board to prevent it from falling off.
If the peeling extends to the point that the insulation pad cannot be used, remove the pad and use spray foam insulation instead. Spray foam insulation adheres much better than glue.
4. High roofs with ceilings
According to the principle of heat transfer, heat will always travel up. Architects apply this principle in house design. If a house has a large roof space, it will improve heat insulation. A house can be designed with a ceiling that allows ventilation under the roof. The ceiling will act as a heat and sound insulator. Better yet, a vent should be installed to remove heat in the ceiling to outside and to prevent the heat from entering the house.
Although metal sheets are commonly used for flat roofs and lean-to roofs, they can be used with all roof shapes, including gable roofs, hipped roofs, and arched roofs, according to the designer's imagination. Higher and more open roofs designed mean better ventilation.
5. Choose metal sheet brands recommended by architects and engineers
Today, there are many metal sheets to choose from. They have different production sources, material grades, production processes, and coatings. The #1 brand popular among architects and engineers is BlueScope, a world-class brand from Australia that has been established in Thailand for over 30 years. The company was the first to introduce metal sheets in Thailand and is the first to receive the TIS mark. The most popular metal sheet is BlueScope Zacs, a quality metal sheet with a 12-year warranty.
In addition to BlueScope Zacs, BlueScope offers many other metal sheets with various coatings and warranties. BlueScope products will always have a brand mark that Buyers can easily identify on the back of every metal sheet. The mark is stamped every five meters at about 15 cm above the edge of the sheet. Do not forget to ask for a warranty certificate every time you buy a BlueScope product from a BlueScope authorized dealer or general stores.
Every construction material has advantages and disadvantages. Understanding both the advantages and disadvantages of material will help you to use the material to its fullest advantage. While metal sheet has thermal disadvantages, it does not absorb heat. After the sun sets, houses with metal sheet roofs will cool down faster than those with concrete tile roofs. If your house is protected against heat using the steps suggested above, you can be assured that your living will be much more comfortable. Thanks to https://www.banidea.com/matal-sheet-for-cool-house/ for the information.